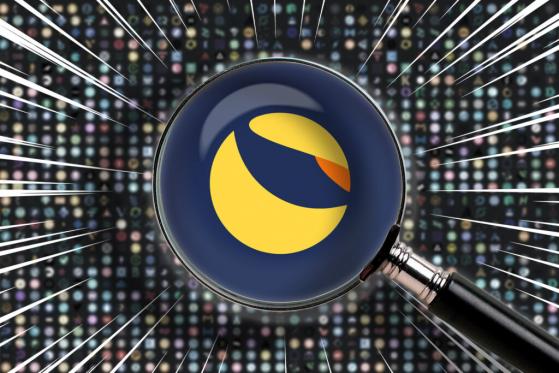 The Terra blockchain protocol is an open-source, decentralized platform for formulating algorithmic stablecoins. Terra hosts a number of such stablecoins, which consistently track the price of fiat currencies.
The project, created by South Korean Terraform Labs back in 2018, is now the second largest blockchain after Ethereum, in terms of the total value locked (TVL) on its protocol.
State of the Project: The Terra blockchain seeks to solve the lack of decentralization among prominent stablecoins available on the market. To achieve this goal, it is growing a strong and constantly growing ecosystem around it.
Terra operates using a Proof-of-Stake (PoS) algorithm.
The protocol consists of two main currencies, algorithmic stablecoin TerraUSD (UST), and LUNA.
The LUNA token is the native coin of the Terra blockchain and boasts multiple use cases. It ensures the stability of the stablecoins by functioning as collateral, and acts as an incentive for validators to ensure the security of the PoS protocol. LUNA also provides governance and voting rights to its holders.
LUNA has a dynamic supply of 1 billion tokens. The Terra protocols automatically burns new LUNA tokens whenever this number is exceeded.
Terra reinvests the profits from issuing currencies to encourage transactions, and thus broader adoption.
The blockchain has more than 2.6 million users, and around 70K active users on a monthly basis.
Terra charges a transaction fee for each transfer. The fee varies from 0.1% to 1%.
Whitepaper: Official whitepaper released on April 2019.
Development Stage: Terra's mainnet was officially launched in April 2019.
Terra's most significant mainnet upgrade since its inception was Columbus-5, which went live in September 2021.
Terra offers stablecoins pegged to many of the world's major fiat currencies, and also to the International Monetary Fund's Special Drawing Rights basket of currencies.
Terra has 16 protocols built on its network, a number which is much lower when compared to other blockchains.
The Anchor Protocol and the Mirror Protocol are the main DeFi protocols operating on Terra. Anchor offers incentivized staking yield services, while the Mirror Protocol enables the creation and usage of synthetic assets.
Terra allows cross-chain stablecoin transactions between Terra, Ethereum, Binance Smart Chain and Harmony blockchains.
The Terra community voted to burn 89 million LUNA tokens in mid-November 2021.
Roadmap: There is currently no sign of an official roadmap for 2022 and beyond as of this writing.
The Terra ecosystem is expected to grow by double, or even more in 2022, with dozens of new projects jumping onboard.
Partnerships: The project has partnerships with over 15 e-commerce companies, including mobile payment app 'Chai,' which also has MasterCard integration.
Terra currently has 13 organizational investors, including Binance Labs, Coinbase (NASDAQ:COIN) Ventures, 1kx, Delphi Digital, Blockchain.com, Ventures, and Huobi Capital.
Fundraising: The project's Initial Coin Offering (ICO) was held from January to February 2019 for $0.800 per 1 LUNA, and raised $62 million.
Team: Entrepreneurs Do Kwon and Daniel Shin are the co-founders of Terra and Terraform Labs. The project's CEO Do Kwon, a graduate of computer science at Stanford University, co-founded Anyfi Inc prior to his work with Terra, which specializes in peer-to-peer connectivity solutions using mesh networks. Do Kwon has also worked for Apple (NASDAQ:AAPL) and Microsoft (NASDAQ:MSFT).
Terraform Labs has over 40 employees at the time of publishing, and backing worth over $32 million from venture capital firms including Polychain Capital and Pantera Capital.
Community: Social media accounts: Twitter (NYSE:TWTR) (288.1K), Reddit (24.1K), Telegram (29.1K), Discord (5.1K).
Regular communication with no unexplained periods of inactivity.
Terra (LUNA) generally holds positive social media sentiment, having been dubbed a solid project with the potential to become a top 10 crypto by market cap.
Key Metrics: Maximum supply: 1 billion LUNA
Circulating supply: 358,677,378.89 LUNA
Market Cap: $25 billion
Exchange listings:
Listed on close to 100 cryptocurrency exchanges (the full list is here).
Token allocation:
Has over 4.3K unique holder addresses on the Ethereum network.
98% of Ethereum Meta tokens are in the hand of whales, holding more than 1% of circulating supply.
99% of wallets hold funds for more than a year.
Wallets:
Terra Wallet, Ledger, Trezor, Math Wallet, Trust Wallet.
Price action:
All-time High (ATH): $102.63 (December 2021)
All-time Low (ATL): $0.121798 (March 2020)
Verdict
The Anchor Protocol, which offers staking yield services, currently holds over half of all UST in circulation, and offers nearly 20% APY for staking it. This is one of the key reasons for its popularity, but if user interest were to shrink, this could quickly represent one of the biggest risks for LUNA and UST.
Terraform Labs is currently under investigation by the SEC as to whether their tokens were sold as unregistered securities.
The burn rate of LUNA increases together with demand for it. Thus the more popular LUNA becomes, the more of its supply will be burned. This scarcity typically contributes to price increases. In relation to this, the demand market share of the UST stablecoin is expected to grow in 2022.
Terra's protocols allows cross-chain transactions, a particular functionality that the whole crypto space is increasingly moving towards. Terra's stablecoin is capable of operating on multiple blockchains, meaning that it has a realistic chance of becoming a widely used stablecoin in the DeFi space.
Via this site
INVESTMENTS DISCLAIMER
Although the material contained in this website was prepared based on information from public and private sources that lunacable.com believes to be reliable, no representation, warranty or undertaking, stated or implied, is given as to the accuracy of the information contained herein, and lunacable.com expressly disclaims any liability for the accuracy and completeness of the information contained in this website.